We're excited to share a small selection of our work with you. Inside the thumbnail you can watch and find out more about each film…
The Burning of Bombay Street
A Summer on Rathlin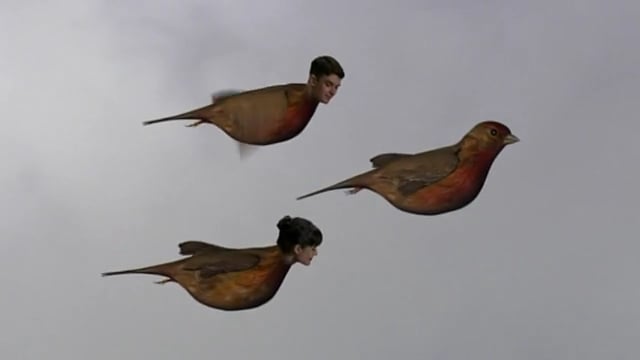 The Linnet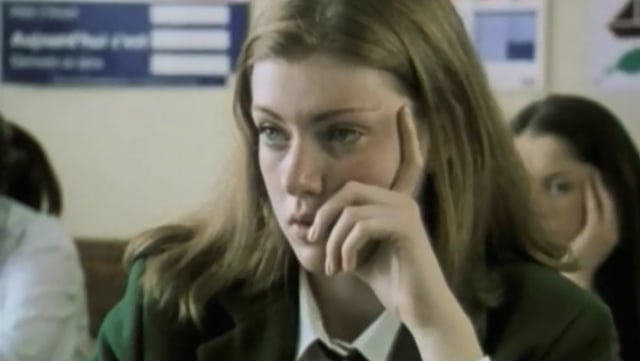 Lladia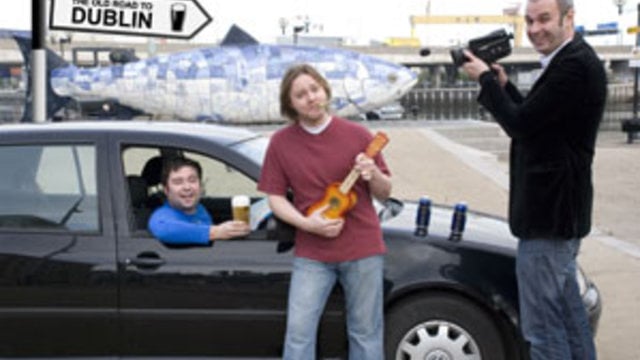 The Old Road to Dublin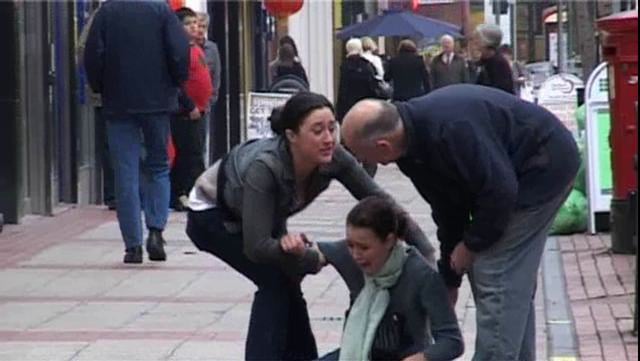 Wee Bastards?
Legend's End - George Best's Last Day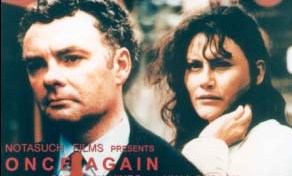 Once Again
Movie Mavericks
The Burning of Bombay Street

40 years after the original news coverage, Paris based Journalist and film maker Lawrence Pitkethly returns to visit the residents of Belfast's Bombay Street. This street become synonymous with the beginning of the recent conflict in northern Ireland when it was attacked and burned to the ground by a Loyalist mob in August 1969. Broadcast on BBC.

A Summer on Rathlin

A snapshot of life on the beautiful, tiny and fiercely independent island of Rathlin. Broadcast on BBC.

The Linnet

A tale of the good, the bad and a bird… Birdwatching softie Patrick adores his only friend, Melanie. When her boyfriend Bill starts to get jealous, a little bird comes magically to the rescue. Screened at Cannes and LA film festivals, broadcast on RTÉ.

Lladia

A story of love, hypocrisy and the classroom. Teenager Lladia has a crush on her French teacher, John Reid. Her friend Louise tries to discourage this infatuation - as she already knows a thing or two about older men. BAFTA/KODAK Showcase. Broadcast on Channel 4.

The Old Road to Dublin

A comedy road trip following three Belfast boys behaving badly on the B road to Dublin…stopping at every pub along the way! It would be quicker to take the new high-speed motorway but where is the fun in that? Thirty years ago the drive from Belfast to Dublin was an event and David, Kris and Joe want to find out why? Launched at Galway Film Fleadh.

Wee Bastards?

A hard-edged shortform docudrama dealing with life on Belfast's mean Streets. Lockies and his teenage gang do 'whatever they want' on Belfast's streets, until a no-nonsense tv presenter gets in their way. Launched at Belfast Film Festival.

Legend's End - George Best's Last Day

A short vignette from the point of view of a member of the public as the day of Saturday 3rd December 2005 dawns over Belfast and George Best, the legend, is buried in his hometown. Commissioning Editor, 3 minute wonders, Channel 4 said… "The first FourDoc to bring a tear to my eye. Just very clever and simple really. The Super 8 film suited the subject matter so perfectly, and the nostalgic 60s feel made you feel that it was compiled from archive footage rather than the present, which suited the subject so very well – it made it feel historic, important and sad. The music and old fashioned caption cards were also intrinsic to this feeling and worked harmoniously. A fitting tribute!" Screened on Channel 4/More 4.

Once Again

A harrowing brief encounter between Steve and Julie after 15 years. Old sores are opened and secrets revealed. Launched at Galway Film Fleadh. Screened on BBC.

Movie Mavericks

These film-making twin brothers with such a love for cinema built their own picture palaces at their homes. Meet Roy and Noel Spence.